Dubrovnik Konavle Tour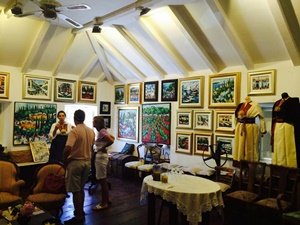 AR Atelier in Konavle
Our Genuine Konavle day tour will take our to the picturesque region of Konavle, situated south-east of Dubrovnik, known for its traditional way of living, hand-made embroidery, amazing landscape, rich cultural heritage and delicious food.
First stop will be "Djivanovic watermill" where you will see the mill in operation as well as stamp mill for making rough woollen cloth and the presentaion of traditional processing of wool. Girls in traditional national costumes will offer  you homemade liquers, sugared orange and lemon peels (arancini), cheese, prosciutto ham, bread and local wine. 

Next you will visit "Crvik" winery, experts wine producers whose family has cultivated grapes in Konavle for hundreds of years. You will visit centuries old wine cellars and vineyards. This is a great opportunity to taste some of the best local wines.

Next stop on this tour will be family "Novakovic" - agro-tourism household in the village of Cilipi. This household produces home made cheese and smoked ham, dry figs, wine, olive oil, herb brandy called travarica and other liquers. All these products can be bought from them. They have a small folk museum and a tavern with a wine cellar and a room with handmade souvenirs.
Following your visit to the household, you will continue your trip toward village of Gruda where Antonia Ruskovic, an academic painter, has kept the tradition of handcrafted silk production. Konavle has for centuries been renowned for the production of silk yarn, where it was used for the decoration of male and female national costumes. Antonia will explain you whole process of silk production, from cocoon boiling, to thread reeling, dyeing, plying, weaving, and embroidering. 
Finally, do not miss visiting Cavtat, fascinating small town situated south of Dubrovnik. In this typical Mediterranean place you may visit St Nicholas's Church, the 16th century Rector's Palace and Racic Mausoleum.
This tour can be adjusted to your wishes and needs.


---
Home > Dubrovnik Private Tours > Dubrovnik Konavle Tour
Dubrovnik Travel Guide