2019 Dubrovnik Flights

The most fastest way of travelling to Dubrovnik is by airplane. Dubrovnik airport, which is located 20 km southern of Dubrovnik, is linked to a great number of European cities during spring and summer (April to October).

There are many airline companies that operate routes to Dubrovnik (British Airways, Lufthansa, Austrian Airlines, Thomas Cook Airlines, SAS, Aegean Airlines, Aer Lingus, Finnair etc). 

In last few years, many low coast airlines introduced flights to Dubrovnik during summer season (EasyJet, Jet2.com, Vueling Airlines, Volotea, Germanwings, Norwegian Air Shuttle etc).

Croatian national airline, Croatia Airlines connects Dubrovnik with several European cities (Frankfurt, Munich, Berlin, Dusseldorf, Zurich, Paris, Athens, Rome, Venice, Amsterdam), as well as Zagreb, Croatian capital.
Dubrovnik can be reached by plane via Zagreb airport which is also well connected with many European destinations. 

2019 FLIGHTS TO DUBROVNIK

From Belgium

Brussels

TUI Airlines Belgium
Brussels Airlines


From Denmark
Copenhagen

Norwegian Air Int.

Scandinavian Airlines (SAS)


From Finland

Helsinki

Finnair
Norwegian Air Shuttle


From France

Bordeaux
Lyon

Marseille 

Nantes

Paris 
(Charles de Gaulle)

Paris (Orly)

Strasbourg

Toulouse

From Germany

Berlin (Schoenefeld)

Berlin (Tegel)
Cologne
Dusseldorf
Frankfurt

Hamburg

Hannover

Munich

Stuttgart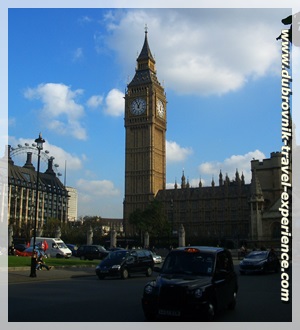 From Great Britain
Belfast

Birmingham
Bristol

Cardiff
Doncaster

Edinburgh

Glasgow

Leeds Bradford

London Gatwick

British Airways

EasyJet

Norwegian Air Int.

TUI Airways
London Luton

London Southend
London Stansted
Manchester

EasyJet

TUI Airways

Thomas Cook Airlines
Newcastle

Nottingham

From Israel
From Italy

Bari

Milan (Bergamo)

Milan (Malpensa)

Naples

Rome

Venice

From Norway

Bergen

Oslo

Norwegian Air Shuttle

Scandinavian Airlines (SAS)



Stavanger

Trondheim

From Spain
Barcelona

Madrid

Norwegian Air Int.

Volotea

Iberia Airlines




From Sweden
Stockholm

Norwegian Air Shuttle

Scandinavian Airlines (SAS)


---
Home > Dubrovnik Airport > 2019 Dubrovnik Flights