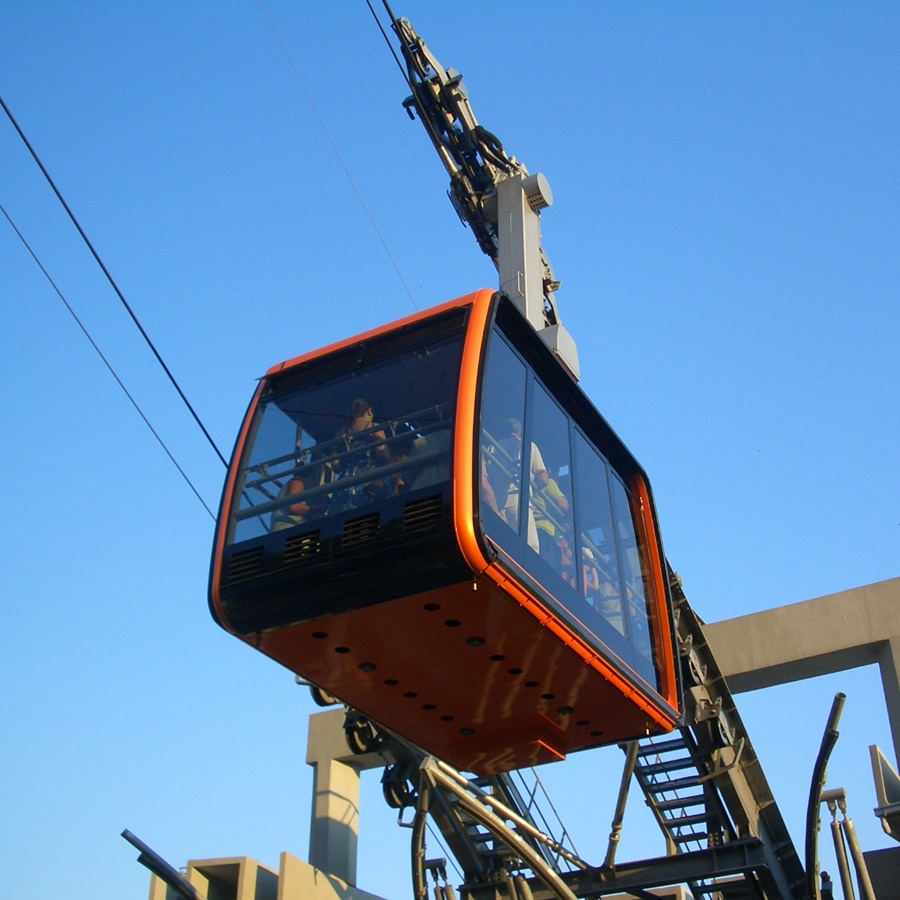 The Cable car cabin can hold up to 32 passengers
Where is the lower Cable car station located
The lower Cable car station is situated above the Old Town and can be easily reached from there.

You can reach it directly from Stradun, by taking Boskoviceva street all way up. Once you are at the top, walk through Buza Gate, turn right and walk until you reach large parking lot. Take the stairs leading up and you will reach the Cable car embarkation point.

For cruise passengers arriving from Gruz port the easiest way is to take city bus no.8 from main bus station (next to cruise terminal) which will drop you exactly at the spot. 

For guests staying in Babin Kuk or Lapad the best option is to take city bus no.5 which will drop you right at the cable car station.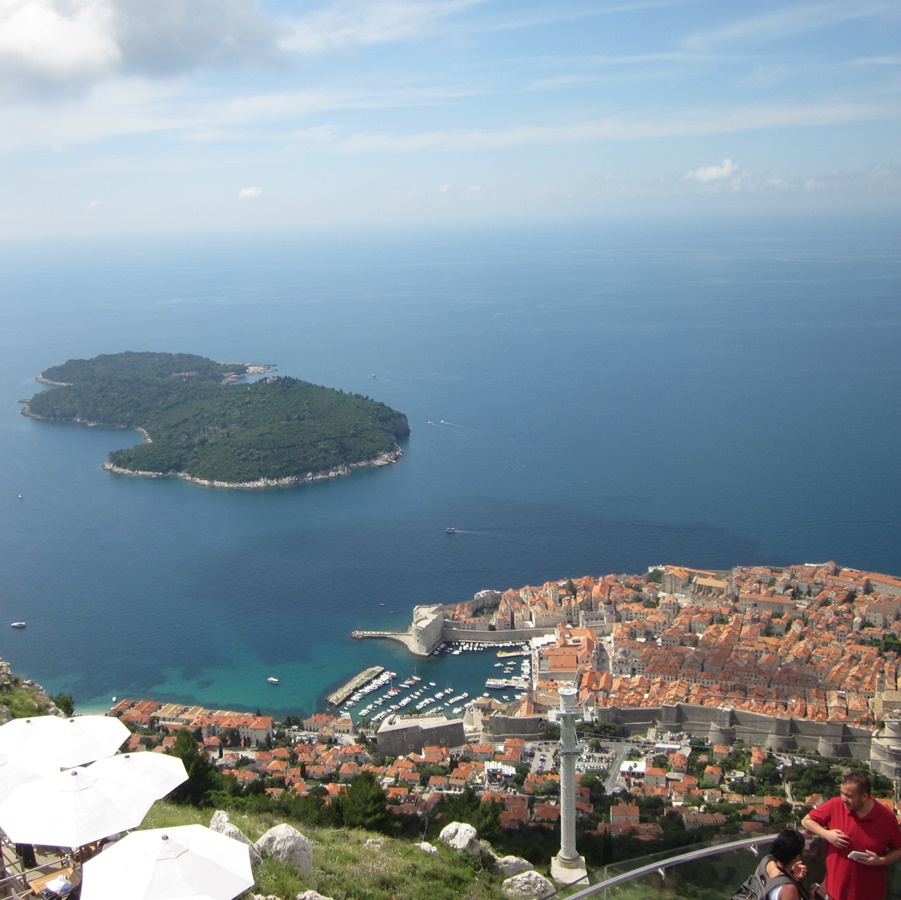 An amazing view from the top of Mount Srdj
It is possible to drive or take a taxi to the top of Mount Srdj if you are short of time. You can also walk up the hill but be aware that the path is very demanding and exposed to the sun.

The starting point is near near "Welcome to Dubrovnik" sign at Jadranska magistrala. Another great option is to take a tour that includes transport, a local guide and a visit to the Old Town.

The cable cars start running at 9 a.m. and run every half hour until midnight in the summer, stopping earlier in the off-season. The cable car tickets is possible to buy at the Cable car station.


The Cable car embarkation station is located only a few minutes walk from the Old Town
DUBROVNIK CABLE CAR STATION
Address: Petra Kresimira IV bb, 20000 Dubrovnik
Phone: +385 20 414 355 & 414 321
E-mail: info@dubrovnikcablecar.com

Popular Dubrovnik Tours
& Day Trips