Culinary & Food Tours Of Croatia
Croatia is known for its tasteful food and wines in all regions. Dalmatia region in the south of Croatia is a home to a delicious Mediterranean dishes prepared from fresh fish and seafood and vegetables and fruits. Here you can taste delicious grilled fish with homemade olive oil made from local olives.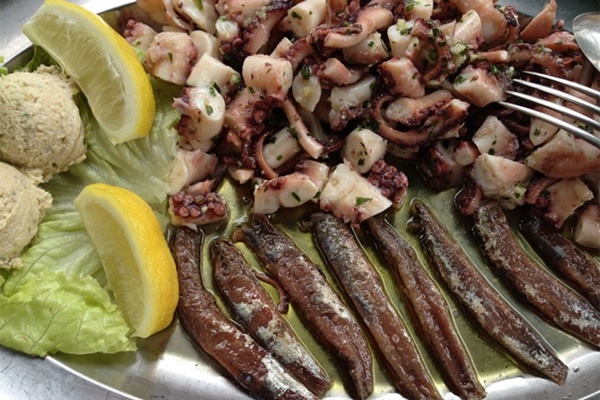 Octopus salad & anchovies in olive oil
Delicious mussels, oysters and other clams prepared as a stew is a special treat. Dryed ham and cheese is one of the delicacies for which Croatia is famous for. All this products can be bought from local producers of in some specialised souvenir shops along the Adriatic coast.

When it's come to sweets Dalmatia offers a great choice of jams made of figs, mandarines, lemons and other local fruits. Cakes are usually made of almonds and carobs. 


The region of Istria, the largest Croatian peninsula, located on the northwest of Croatia is famous for forests rich with truffles and mushrooms. Here you can taste delicious pastas with truffles. In this region you will find numerous producers of olive oil as well as wines. While on organized tours you can visit them.
Organised culinary tours of Croatia take you to the authentic restaurants offering great food and wines.


---
Home > Culinary & Food Tours Of Croatia