Unique Croatian Souvenirs
When you are visiting Croatia there is a plenty of unique souvenirs to buy to remind you of Croatia when you are back home.

It can be one of the Croatian delicacies such as dried ham or cheese, sweet products like fruit jams and marmelades, candied orange peel, natural cosmetics or maybe some artisan product like picture with local motives, sculpture etc.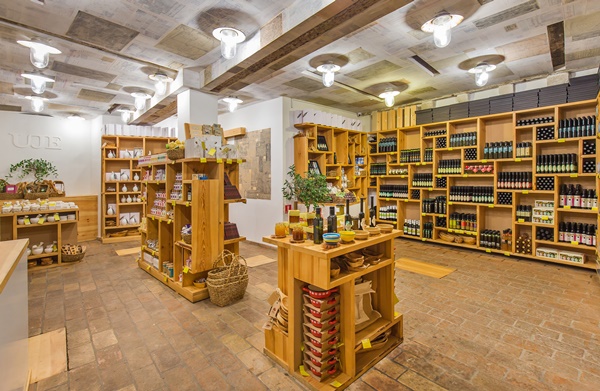 Oleoteca 'Uje' with authentic Croatian food products can be found across the Adriatic coast
Buy traditional products such as jams and marmelades made of local fruits (lemons, oranges, figs, cherries), candied orange peel (arancini), dried figs, fig cake (smokvenjak), caramelized almonds, fruit and flower liquers (made of sour cherries, green walnuts, rose petals) and brandies with herbs.

All these products are made according to traditional recipes. There are also traditional cakes such as Rapska torta made of almonds and other ingredients or cukarin and klasun from the island of Korcula.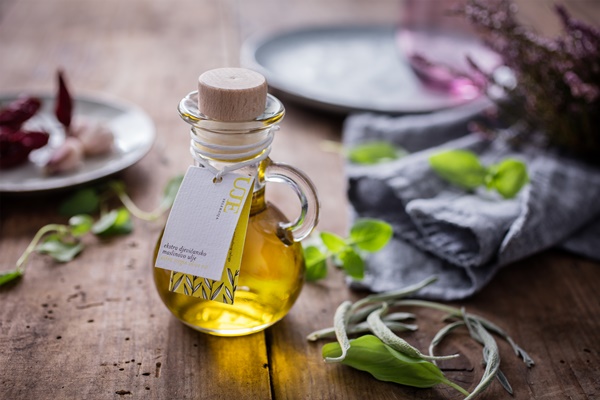 Croatia is a home to superb olive oils
Almost every house in Dalmatia and Istria grown olives and make olive products - olive oil, olives paste, olives in vinegar. This olive oil is quality and great gift for friends back home. In many regions of Croatia dried ham and cheese is produced. The island of Pag is famous for its local cheese made of sheep milk. Croatia has a tradition of salt production on the island of Pag and the village of Ston near Dubrovnik. A pinch of salt would be ideal souvenir of present for someone back home.
One of the best souvenirs from Croatia would be natural cosmetics products made of local herbs such as lavender and precious immortelle which are grown on Croatian islands. Therefore you will find a true natural products like face and body creams, body butters, essential oils, hidrolats, soaps, bathing salts etc. All products are made on the basis of Dalmatian herbs and plants such as olive, rosemary, lavender, almond, thyme, lemon, rose etc.
If you enjoy great olive oil and wines you will find both in Croatia. Istria, Croatian islands, Peljesac region and Konavle are areas where wine and olive oils are produced. 

Honey has been used in Istrian households as food and medicine for centuries. Istria produces acacia, chestnut, sage and meadow honey, flavoured honey, walnuts, hazelnuts and almonds in honey.
Great gift from Dubrovnik is a unique jewellery made of Adriatic corals. You can choose from a range of necklaces, bracelets, earings, rings etc.
As Croatia is a great food and wine destination you will find a range of cookbooks offering traditional recipes from all regions of Croatia. This way you will try to cook something authentical when you come back home.


What's cooking in Dubrovnik?
"What's Cooking in Dubrovnik?" is a cookbook in English, written by Ana-Marija Bujić, an acclaimed Croatian food blogger. With more than 300 pages, and 120 recipes, this book is a guide to the way people in Dubrovnik eat and live today. All the recipes have been tried and tested and many of them are part of family heritage. The cookbook is available for order at a price of 250 HRK. Check out the preview of the book here.

A necktie is a kind of Croatian invention. All over Croatia you'll find Kravata Croatia stores specialized in ties, neckties, scarves and shawls. They make for a nice and unique souvenir. Licitar hearts are unique souvenir from inland Croatia.

While wandering around the cities in Croatia you will come across many stores or stalls that sell interesting collectables and crafts (sculptures, boat replicas, porcelanous dolls in traditional costumes, painting with the motives of Dubrovnik etc).


---
Home > Croatian Souvenirs