The Church of Saint Blaise Dubrovnik
The Church of Saint Blaise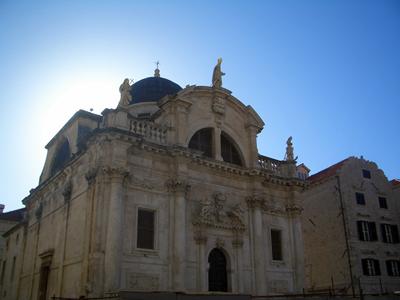 The Church of Saint Blaise stands on the Luza Square. This baroque church was built in 1715 on the site of an old Romanesque church.

The church has a central dome, a large ornate portal and a wide staircase in front of the entrance. The interior of the church is opulently ornamented, the multicoloured marble altars particularly standing out.

St Blaise has been Dubrovnik's patron saint and protector since the 10th century and his image is found carved in stone on many of Dubrovnik's fortifications, as well as above the city's gates.

You could spend weeks in Dubrovnik and find something new to do each day. Here is a list of the most popular activities in the city and surroundings.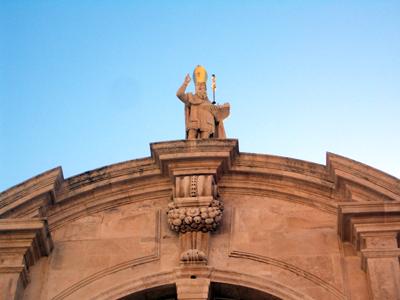 A statue of St Blaise - the patron of the city of Dubrovnik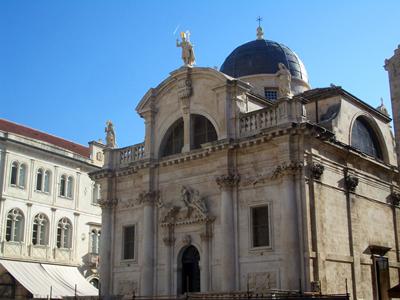 Baroque exterior of the Church of Saint Blaise
Dubrovnik's Favourite
City Tours
Popular Dubrovnik Tours
& Day Trips