Dubrovnik Port Accommodation
The cruise & ferry port of Dubrovnik is situated some 3 km from the historic centre in the suburb of Gruz. This port is the main port of Dubrovnik from where all local and international ferries depart. Cruise terminal where cruise ships visiting Dubrovnik on Mediterranean cruises dock is situated here.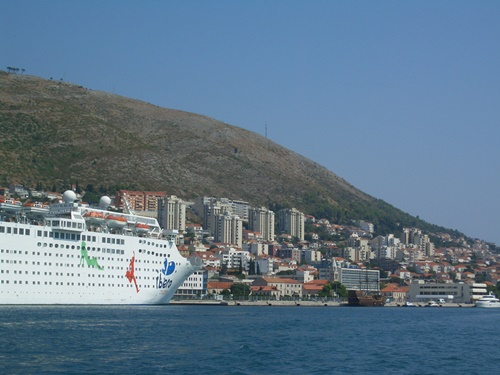 Dubrovnik cruise & ferry port
Suburb of Gruz offers a huge choice of private accommodation starting from newly opened hostels, apartments mostly situated in family houses as well as two hotels (Hotel Petka and Hotel Berkeley). Both hotels are situated very close to the seafront. 

Hotel Petka is set just across the ferry terminal in Gruz. This 3-star hotel offers comfortable accommodation at 104 rooms with sea views. Hotel has two restaurants and offers private parking. From the hotel you can easily reach Dubrovnik Bus Station.

Hotel Berkeley is a family-owned hotel located on Andrije Hebranga street. At this hotel guests can choose from double rooms, studio rooms and apartments. Rooms are very comfortable and modern. They serve delicious breakfast. The hotel's spa offers massage, facial and body treatments. The bus stop to the Old Town (bus no. 8) is just opposite the hotel. Hotel Berkeley offers multiple day parking option at their garage for the price of €20 per day.


---
Home > Port of Dubrovnik > Dubrovnik Port Accommodation

Dubrovnik Travel Guide